Founded in 1892, Boscovivo is a Tuscany-based company, that specializes in 100% Italian fresh truffle, processed truffle products, and Tuscany's traditional meat sauces. The company works with local farmers for natural, authentic Italian products. Over the years, it has achieved numerous awards and certificates and is exporting around the world. In Asia, it is in Hong Kong, India, Japan, and China.
Boscovivo frequently collaborates with Michelin chefs, Chef Associations, Culinary Educations to promote Italian cuisine and truffle culture. It has developed many unique products to surprise consumers. A special mention for some unique products: Truffle Balsamic, Truffle Caviar, Fresh Truffle Craft Beer, Truffle Soy Sauce.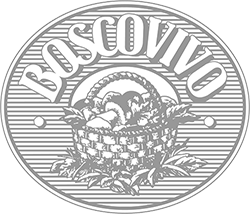 the project
Boscovivo entered Hong Kong and China market as a premium Italian truffle brand with us. Every year, we help Boscovivo to launch different campaigns and localized new products with the local partners. In 3 years, the local retail marketing share reaches over 50% with impressive yearly revenue, and a few signature fresh white truffles and black truffle campaigns were carried out during the truffle seasons.