Another exciting event just ended in Hong Kong – Food Expo Hong Kong 2017, which has attracted nearly 500,000 visitors this year together with Tea, Home Delights, Beauty & Wellness Events (Click here to read the press release from HKTDC ). We are also very glad to be part of this big and exciting annual fair this year, even from the pre-exhibition media conference.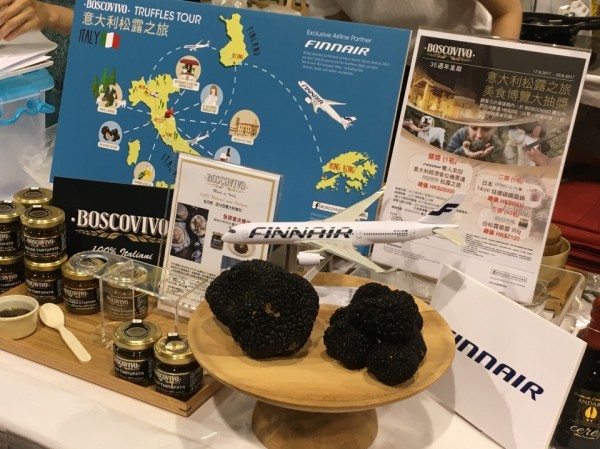 On 27 July 2017, we are very honored to have Ms. Silvia, our Italian premium truffle brand owner, and truffle expert, at the official media conference of Food Expo Hong Kong 2017. That day, together with our Hong Kong distributor and brand manager, we officially launched the new product, 12% black truffle sauce, 3% white truffle with acacia honey, and that day, thanks to Silvia, all Hong Kong media has the opportunity to "touch" the very rare huge fresh black summer truffle, which weighs around 450 gram and values €600 and even more.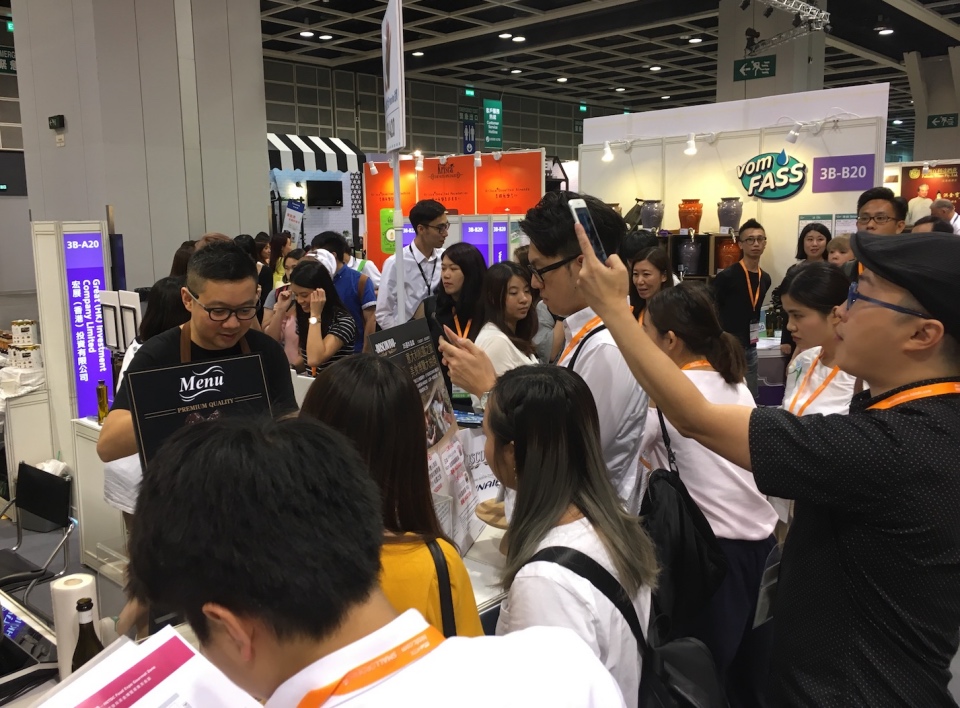 17 August 2017, almost a month later, is the first day of Food Expo Hong Kong 2017. Our Hong Kong distributor is one of the exhibitors in the Gourmet Zone, where showcases the premium imported food and beverage products to all Hong Kong people as well as visitors from Asia and even the world. From that morning, the booth has gone vibrant! It is surrounded by crowds and it is even difficult to find a spare place to stand. Our Hong Kong brand manager said, it is so unexpected, people are crazy about our products and it is almost non-stop working since the beginning.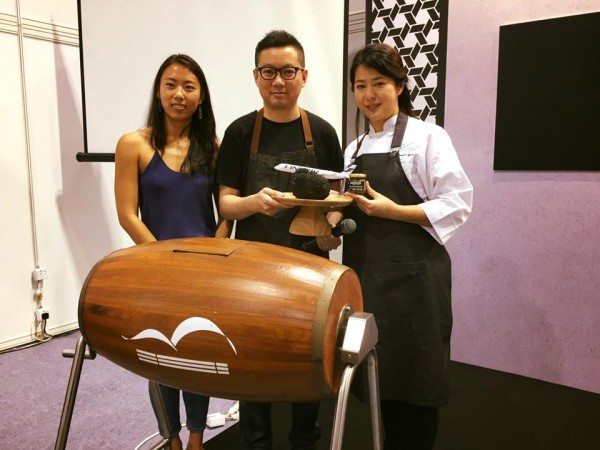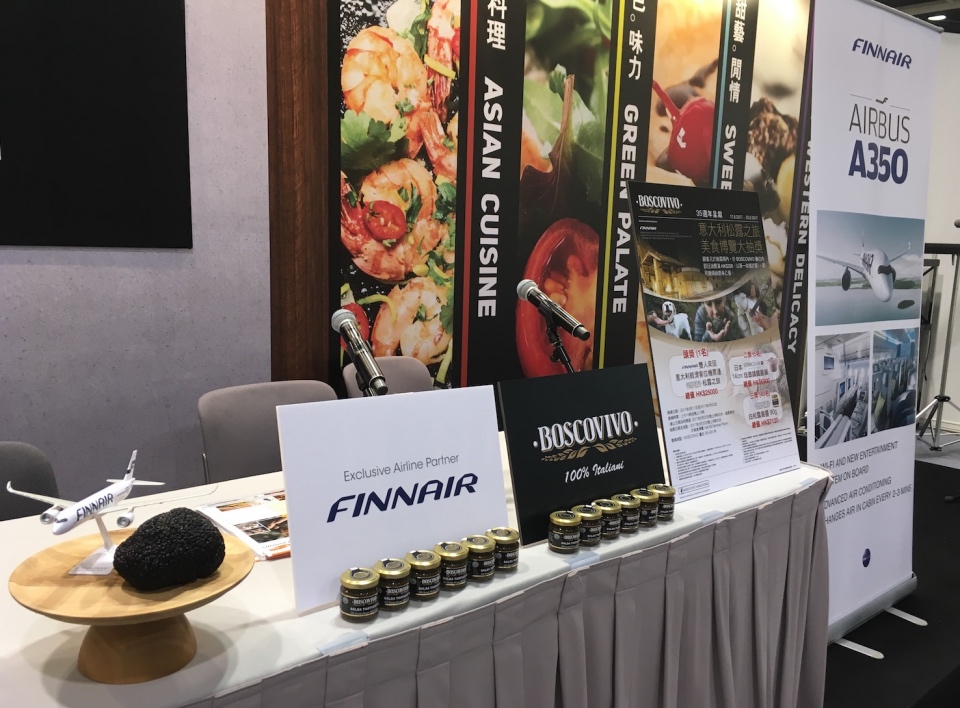 This year, together with the new products launching at Food Expo, we also pair with Finnair to give away 2 return flight tickets with a truffle hunting experience, as the grand prize for the lucky draw. The total value is HK$250,000 and it was announced to the lucky customer in the exhibition. We are so excited to see the positive result this time.
Special thanks to all the contributing partners, who work hard in the past few months on the new products and the Italian experience project.