China has 854.5 million Internet users and 49% go shopping online. China's e-market has becoming dominating with $ 5.21 trillion E-commerce value in 2019 (Data from the Ministry of Commerce). Marketers are following the trends in China closely for their digital marketing strategy in China. No matter you have an E-commerce business in China or you are aiming for the China market, these are the 8 trends in China for you to take away.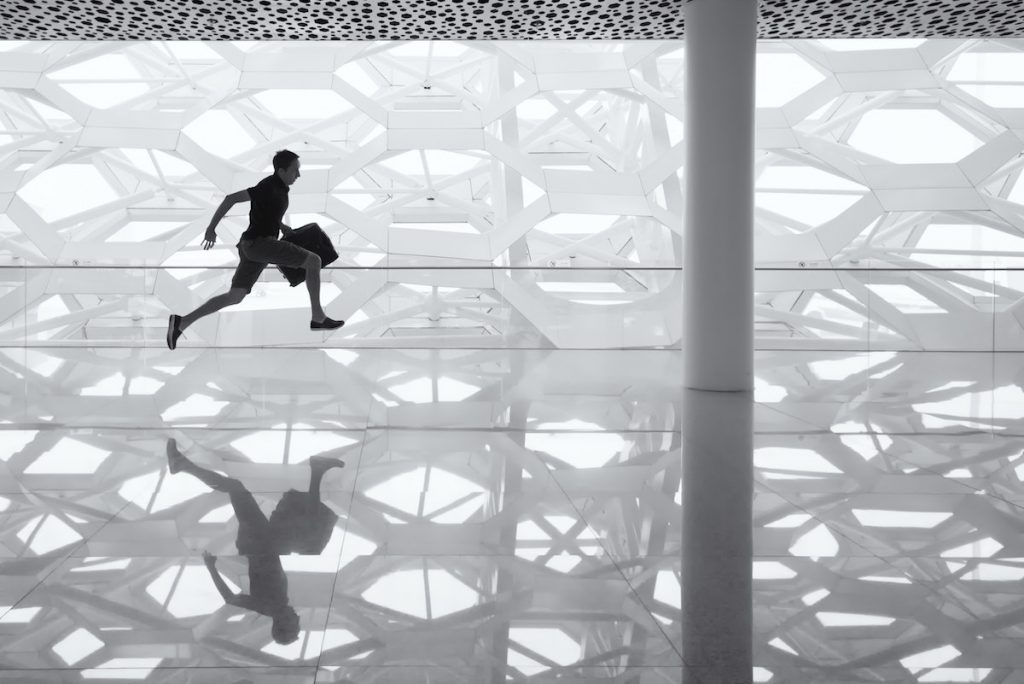 #1 Gen Z Is The New Consumers And They Create A New Trend In China
First, what is Gen Z?
In short, Gen Z (Generation Z) means the generation born after 1995. In 2020, many of them are turning into 25 years old – saying goodbye to the universities and entering society.
In China, the Internet user has an average age of 38.5 years old. They are millennials (Gen Y) who is the dominating consumer group in China.
However, Gen Z has the highest growth in consumer power. Without a doubt, they are the new consumers in China.
Gen Z is reforming the consumer market and creating new trends in China. Many call it the new consumer era. Health, trendy food, domestic fashion brands ("Guo Chao"), entertainment, and high-tech are calling attention.
With the highest growth in consumer power, #GenZ is reforming China's consumer market, creating many new trends and even industries. Many brands are being "forced" to change. Says @LuibaoHK
Click To Tweet
Health is the most impressive. In detail, it states the surging demand for medical beauty & health, low-sugar diet, quality sleep, fitness health, and plant-based food.
"Guo Chao" becomes one of the must-know Chinese terms in recent years. In short, Guo Chao means the domestic fashion brands embrace the traditional Chinese culture. Some new fashion brands are adding traditional elements into their designs, others are originally traditional Chinese brands with their long histories. Obviously, Gen Z is the target consumer. At this moment, beauty and fashion are the two leading industries benefiting from it.
#2 The Battle Of E-Commerce Moves To 3rd Tier+ Cities (Sinking Market) In China
By 2019, the Internet coverage in 3rd and 4th tier cities or rural areas in China was over 96%. Meanwhile, the domestic logistics network is moving forward.
It comes to the trend that E-commerce is moving into smaller cities and non-urban markets in China. The term "Sinking Market" to describe all cities from 3rd tier, is one of the latest trends in China you must know.
According to a 12-month report from June 2019, the percentage of online shopping users in 3rd tier+ cities stays on a level between 49% to 50%. In comparison, there is only 36.9% in 2nd tier+ cities and 13.6% in 1st tier cities in 2020.
In 2019, Taobao and Tmall claim to have 100 million new active customers than the year before, and over 70% of them are from 3rd tier+ cities. In the last 12 months, 77% of goods categories on Taobao and Tmall has a higher increase rate on sales in 3rd tier+ cities than the 1st and 2nd tier cities.
Consumers from 3rd tier+ cities are very new to the foreign brands and companies, which means there is still great potential.
#3 Private Traffic And KOC Are The Must-Known Trend In China
As WeChat keeps its position as the Top.1 Chinese social media platform and most-used mobile app, we cannot look away from the trendy Chinese term, Private Traffic and KOC (Key Opinion Consumer).
It seems the Chinese Internet users skipped the evolution of website and email during the ultra-fast development of China's e-market. Private traffic in China has little relationship with social media ads, SEO or search ads, and newsletter.
WeChat is the place where huge Chinese private traffic is. Many successful digital marketing campaigns in China achieve impressive results through massive in-chat sharing on WeChat. Many describe it as a "virus effect". Information is circulated among "friends", "colleagues", and private groups.
One of the reasons why private traffic is important and more efficient in terms of purchase-driven is, it is an opinion from a person who I know in real life. When a brand is leveraging good private traffic, it is promoting with the personal endorsement of each involved Chinese consumer.
#privatetraffic marketing in China = leverage the personal endorsement of a Chinese consumer online and offline. Says @LuibaoHK
Click To Tweet
Talking about the personal endorsement, you might think about influencer marketing.
In China, influencers can be top-tier celebrities, KOLs (Key Opinion Leader), and KOCs. However, the ROI of working with celebrities and KOLs is decreasing in recent years. Many brands, especially new and small brands, consider KOC as a more cost-effective marketing channel.
KOCs are normal Internet users who create review-like content and share on their social media platforms. The actions are not necessarily paid sponsorship and the content looks more authentic and "next-door" to the public. Thanks to the impressive population in China, the effect of KOCs is taking attention from the marketers.
The authentic and "next-door"style content generated by #KOC in China are taking attention from the marketers. Says @LuibaoHK
Click To Tweet
#4 The Obvious Hidden Trend In China: Social Commerce
You might ask why this trend in China is both obvious and hidden?
Social Commerce, literally means, the merge of social media and e-commerce. Social marrying e-commerce in China started in 2018. The participants are Tencent, Alibaba (Taobao), Red (Xiaohongshu), Pinduoduo, JD, and many more. The big movement of the giants in China is too obvious that no one can ignore it.
However, Chinese consumers don't notice their favorite social media has become an E-commerce. Even they do, they simply ignore it, and sometimes, they search for it.
Social commerce in China involves much work on content marketing and influencer marketing. KOL (Key Opinion Leader) and KOC (Key Opinion Consumer) become brand ambassadors. Direct sales are happening on Chinese social media platforms like WeChat, Weibo, and RED or through live streaming (eg. TikTok, Kuaishou, and Taobao Zhibo).
RED (Xiaohongshu) is one of the top 10 valuable Chinese social media platforms for brands.
In June 2020, RED is listed as the 4th major E-commerce, following China's E-commerce leaders, Taobao, Pinduoduo, and JD. More interestingly, in the same month, the daily app-open rate of RED reached 20.5 times, which is almost 3 times more than the average figure of the E-commerce industry in China.
Why?
Because people are using RED for not only social networking but shopping online.
The advantage of RED is UGC (user-generated-content) which is produced by many celebrities, KOLs, and normal consumers. The content on RED has an approved effect on introducing new brands and products, driving traffic to shops, and resulting in sales.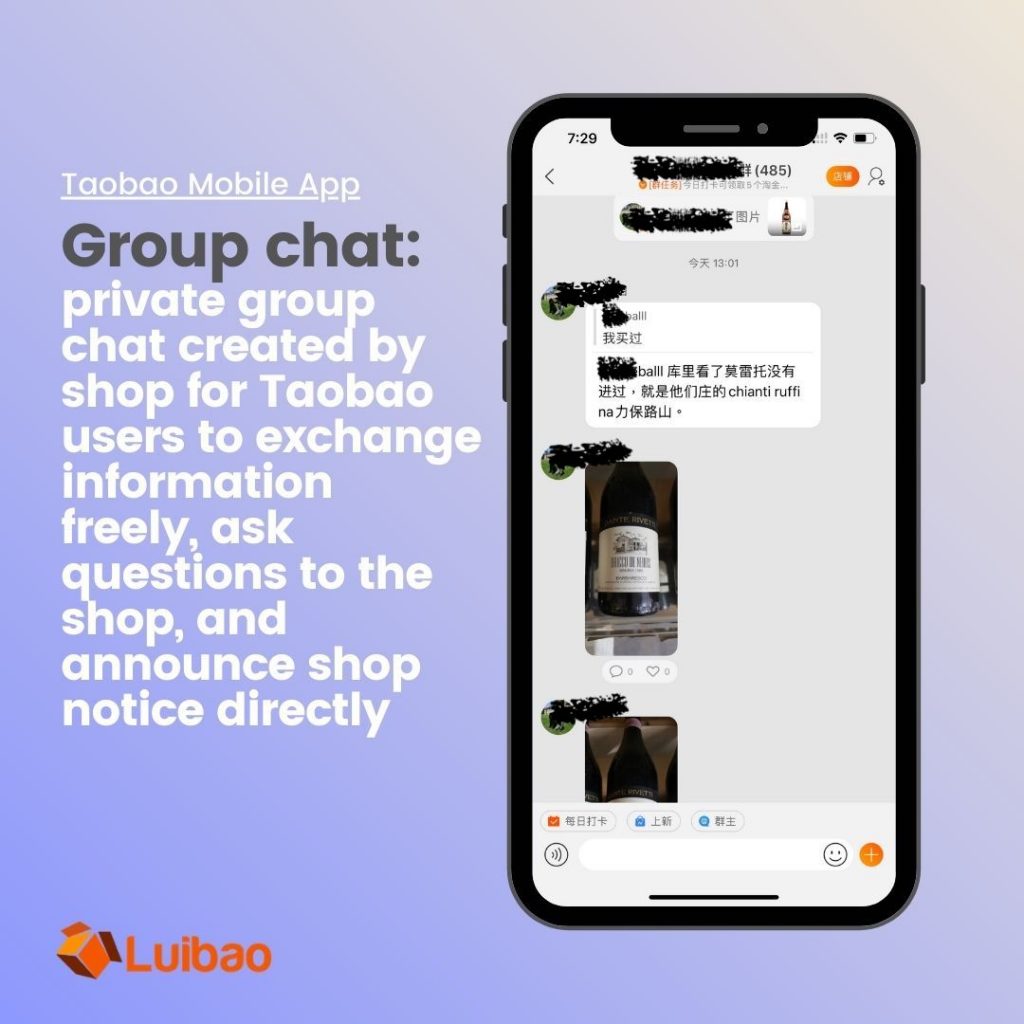 E-commerce giant, Taobao, has integrated "social" functions over the years?
"Weitao" is a similar social function on Taobao mobile App. Both Taobao shops and individual users can share information via Weitao. It works with the algorithm to tailor-make the feeds to its users as well.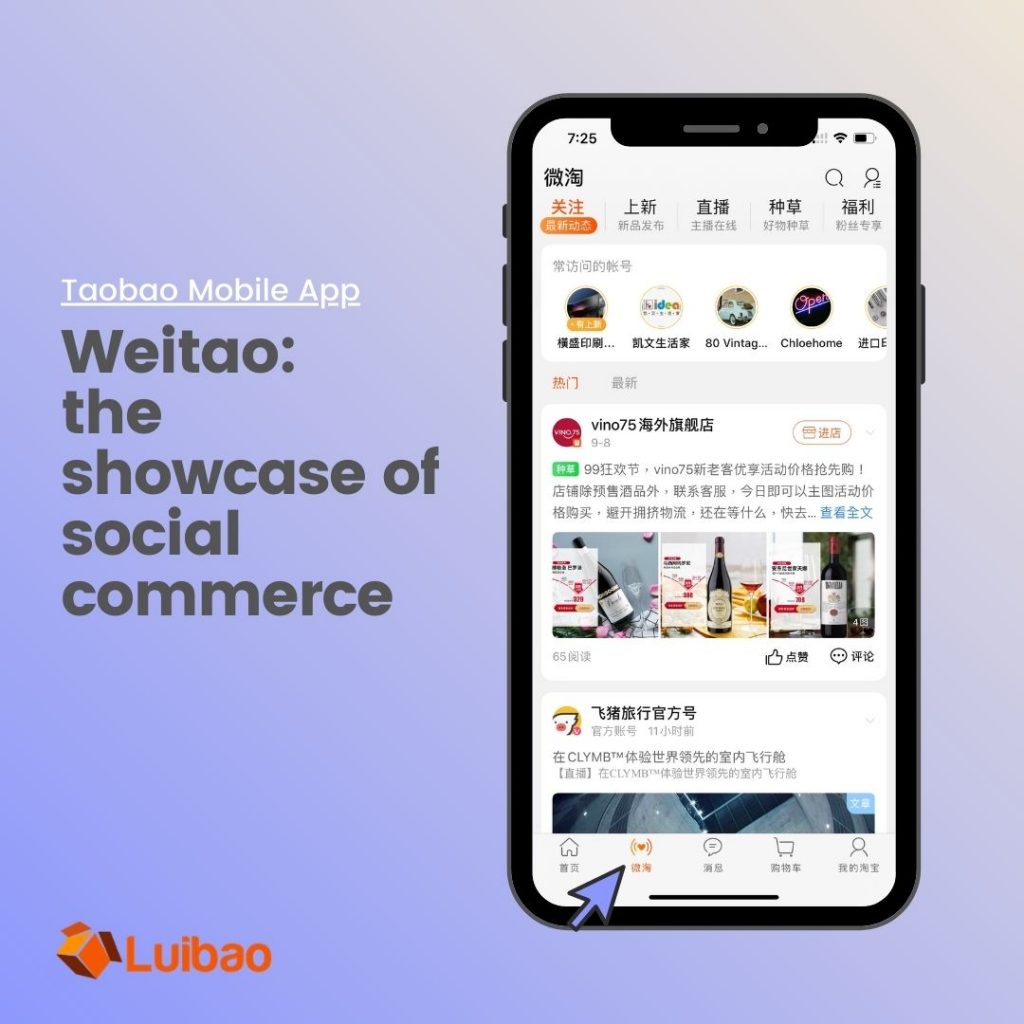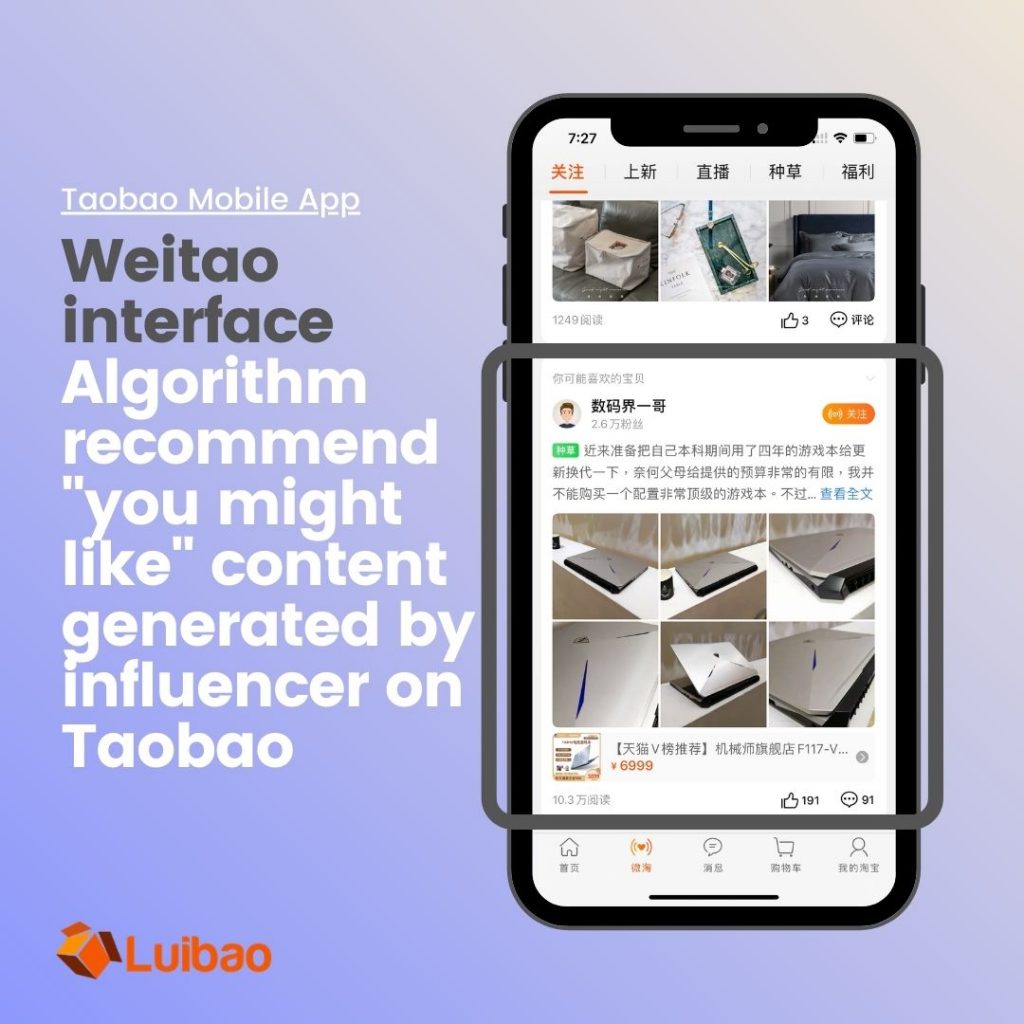 Zhibo (live streaming) is another successful feature launched by Taobao. Taobao Zhibo together with the on-board Zhibo hosts is creating huge revenue every year. The top Zhibo creator, Viya, has an estimated income of $ 4.49 million with her 2.33 million followers. During the recently 6.18 Shopping Festival in China, Taobao Zhibo closed $ 760 million deals on an opening day (1st June).
#5 Video Is Officially The Now-Trend In China
Video is not a trend only in China. Live streaming, Stories, Reels are the video formats we are already familiar with.
However, In China, video is bringing impressive business value.
TikTok and Kuaishou become the major social media platforms for short video and live streaming. They quickly win over a large number of Internet users, thus generate huge Internet traffic which values a lot to brands and companies.
Long videos are the common formats for online streaming platforms like iQIYI, Tencent Video, and Youku. The total monthly active users of the 3 platforms are around 440 million in June 2020.
#6 Zhibo And E-Commerce Becomes The Hottest Trend In China
Zhibo started in 2018 in China and became a hot topic in 2019. From Jan 2018 to December 2019, Zhibo audience grows at a 200% full speed. As Taobao's report, Taobao shops gain roughly 100 million new followers from Taobao Zhibo.
Taking the 6.18 Shopping Festival as an example, the biggest winner is Alibaba group. Tmall closed 698 billion deals with 5.1 billion as an impressive single-day record on 1st June. JD created 269 billion with a collaboration with TikTok.
Why does Zhibo became one of the biggest tools for China's E-commerce?
One of the many reasons is its easy-entry benefit for new small-to-medium brands. Many new small brands don't have the budget for traditional online or offline advertisement campaigns. Social media is an option, but for many brands, the conversation rate is still low. Zhibo is more direct.
Comparing to content marketing, #livestreaming (Zhibo) in China is more direct. Says @LuibaoHK
Click To Tweet
Many brands work with Zhibo influencers (hosts) during the big shopping festivals in China. By collaborating with those influencers, the brands get the exposure while having the chance to create an impressive sales at the same time.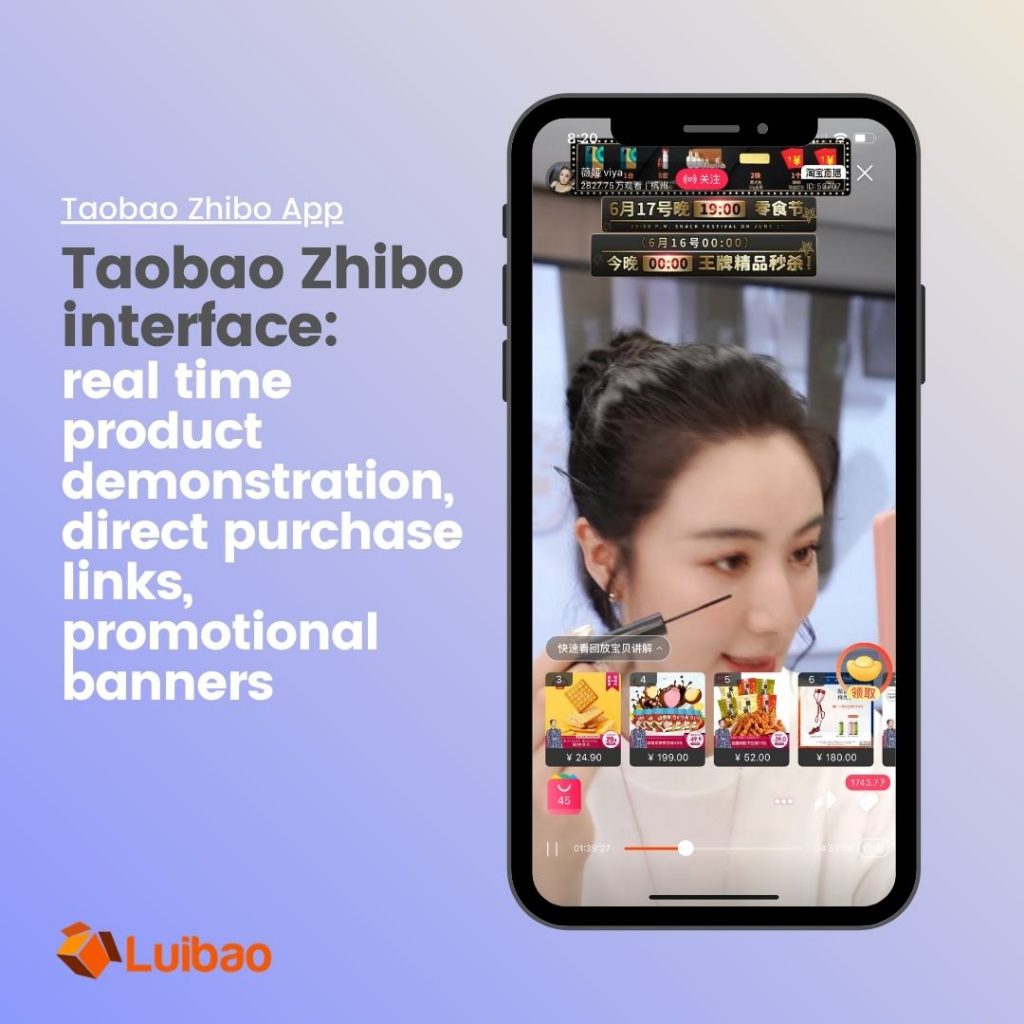 #7 China Social Media Is Taking Over The Traditional Online Media Channels
We don't judge this is positive or not.
UGC (user-generated-content) is dominating these days and influencer marketing becomes one of the essential digital marketing strategies in China.
We see interesting data in the report by Trustdata, by June 2020, ByteDance's news-oriented Chinese social media platform, Toutiao has 250 million monthly active users. It stands the No.1 platform in the sector of general news, ahead of Tencent News and Sina News. The way Chinese Internet users get daily news is switching from one giant news portal, to a social media platform where both media houses and self-media exist.
#8 Brand Collaboration Is Becoming Bigger And Bolder
For foreign brands, brand collaboration in China, sometimes, means a way of brand localization. Attaching to a well-known Chinese culture or a familiar Chinese brand sounds like a short-cut to the hearts of Chinese consumers.
Collaborating with a Chinese brand sounds like a short-cut to the hearts of Chinese consumers. Says @LuibaoHK
Click To Tweet
However, an in-depth understanding of the local culture and careful planning is important. We all know the famous case of Dolce & Gabbana in China.
In May 2019, the two domestic brands, Scent Library x White Rabbit launched their first "White Rabbit Happy Childhood Series" by creating the special scent with the familiar childhood candy flavor.
Scent Library is a scent brand starting with unusual scents, while White Rabbit is a traditional candy brand born in 1959. It is the childhood memory for not only one Chinese generation.
In the first 10 minutes of this campaign, Scent Library closed over 14 thousand deals impressively. White Rabbit, as an old brand, hit the headline and gathered a good number of Gen Z customers.
Earlier in 2019, M.A.C crossed over with the popular online gaming, Honor of Kings. An limited edition of 5 lip sticks matches 5 top popular female heroes in the game.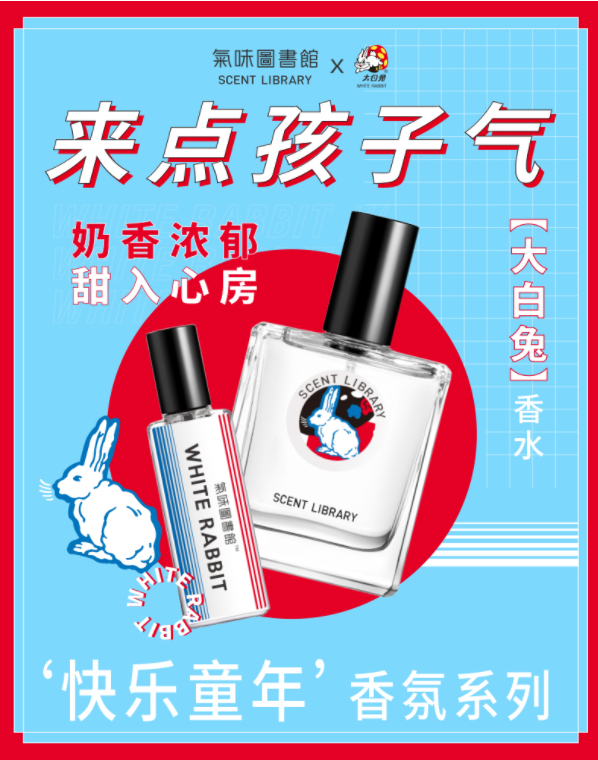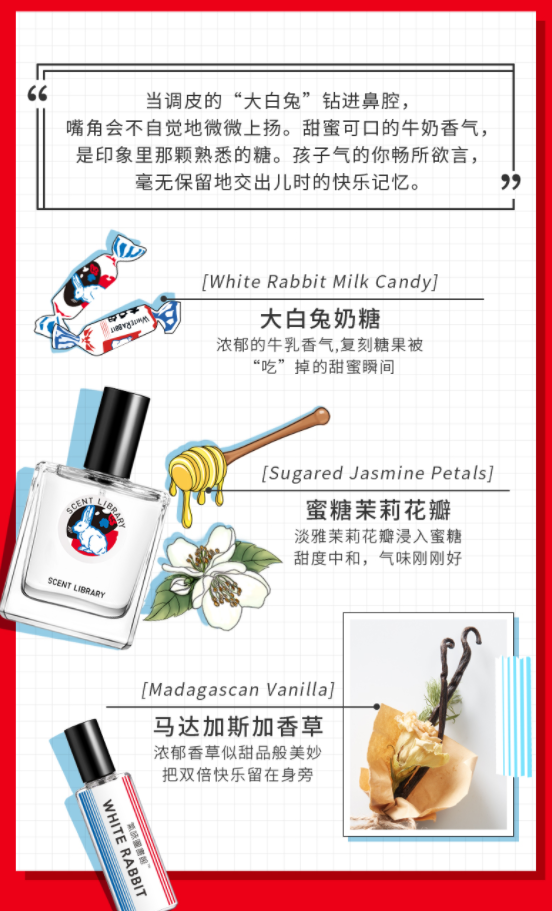 This campaign becomes one of the top yearly headlines on Weibo, owns over 38 million reads. M.A.C in China targets young consumers who always pursue new concept and looks for WOW moments. While the recent study on the user picture of Honor of Kings shows a perfect matching to targeted groups of M.A.C.
M.A.C reaches the extended customer groups from Honor of Kings and the recruited popular young celebrities. Meanwhile, the brand refreshes its creative and bold brand image in China through the campaign.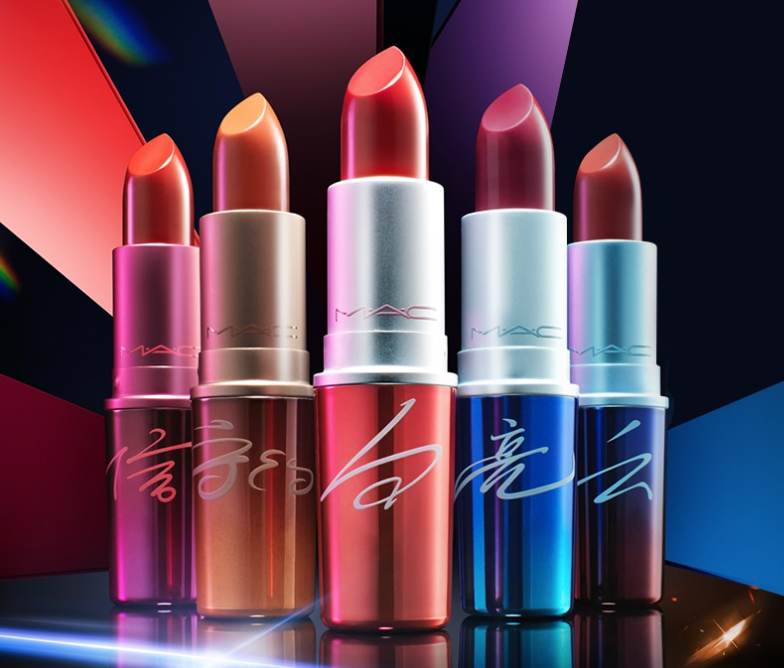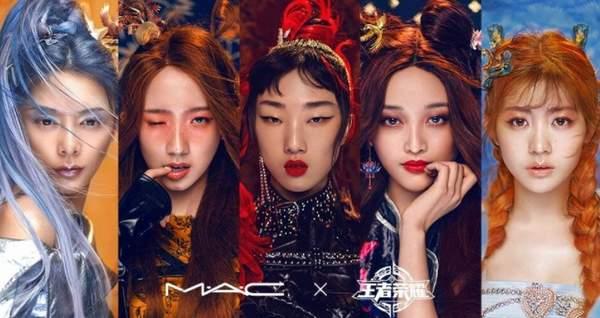 ---
To summarize, anyone who is going to or is doing business in China should have their eyes on the next generation (Gen Z) effect in China. The swift of consumer generation means the swift of the consumer market, channels, the platforms to do marketing and sales, and the strategy. The same consumer market change also involves the factors of locations. Meanwhile, videos and live streaming are on the rise. They might not suit all, but quality content is surely the key to branding and marketing.
---
Reference:
We Are Social x Hootsuite Digital 2020
CBNDATA 2020 Z-Gen consumption report & 2020 New consumer market report
TrustData China Internet Industry Development report 2020 Jan-June