The Chinese language is a basis for a foreign brand to plan, execute, and manage their business in China. Of course, there are plenty of agencies, consulting firms, and individual translators in the China-Western business world. They can and will tell you the meaning word by word. However, if you are a business owner, a regional manager, or a marketing director, knowing literally the meaning is not enough. The key point is to know the market message behind a newly appearing or trendy term so that they can craft a better China marketing strategy for the business. In this Chinese marketing terms 101, you will find 7 popular terms around 2019-2020. With some data and an in-depth introduction, you will be able to understand the potential business opportunities in China.
(Updated till Dec.2020)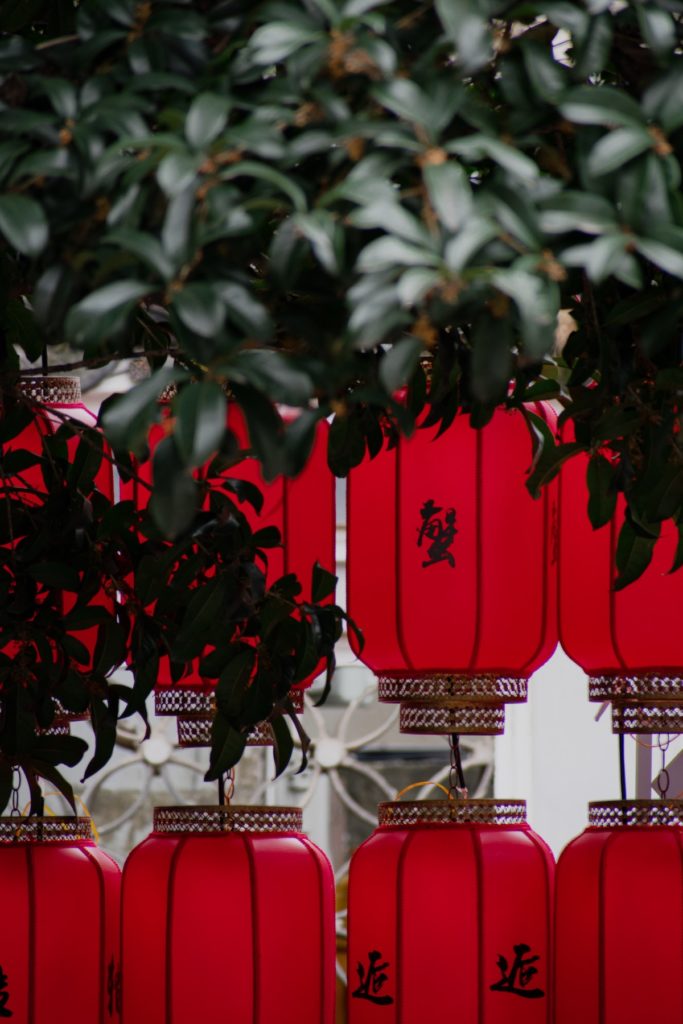 "Yin Fa" – Silver-hair Generation / Silver Generation / Urban Grey-hair Generation
Yin Fa is a typical term for the consumers who are 50+.
As the recent report about Chinese consumer age segments, silver-hair generation has an impressive increase in percentage of China total population (1/3 total population of China, around 460Mn), monthly active Internet users with mobile devices (100Mn+), and daily time spent on Internet (2.2hrs+).
"They have more time to spend, and more importantly, they are eager to feel connected by acquiring information, and to share with others when they find a piece of valuable information."
As the report, knowledge-based content in the categories of health, education, finance is the most popular, however, retirement lifestyle like travel, fashion, and gourmet is also on-trend.
Powered up by user-interest-oriented algorithm and video-format content, social media and social commerce platforms in China quickly take over the silver-hair generation. Take Douyin (TikTok in China) as an example, it provides various content in general news and entertainment with video or LIVE streaming format. Content wisely, silver-generation consider it a valuable platform to get information and "kill time". Physically, the short video offers a more direct, authentic, and entertaining experience, and more importantly, it is easier for them to watch instead of reading.
Interestingly, the real target of this market doesn't seem to be the silver-hair generation only.  As the recent report of double 11 pre-sale, iKang Healthcare group ranked the first in the healthcare category with a total sales of more than $47Mn. 58% of their clients bought the healthcare service for their parents; 6% bought for their mother-in-law; 7% bought for senior relatives without specific definition.
You might feel interesting in the term itself. It incorporates color and a specific character for a group of people, but this way of categorizing, analyzing, and targeting the potential consumer groups is deeply rooted in the Chinese marketing strategy. Color is one of the easiest approaches. Keep on reading, you will find a few more interesting "colorful" cases.
Sinking Market – Lower-tier cities in China
"Sinking" might be a strange term here. That is because, in China, cities are categorized into 5 tiers (or maybe more). Cities with a smaller scale, especially in terms of economics and average living standard, are usually categorized as a lower-tier (bigger number) city.
Sinking market means 3rd tier and lower-tier cities.
In the past 20, even 30 years, many young Chinese in lower-tier cities moved to top-tier cities for more job opportunities, higher salaries, and better living standards.
However, in the last 10 years, the young generation has changed. In 2018, 9.4% population moved from higher-tier cities to lower-tier ones. Many of them are the 90s and 95s.
People don't want to trade their slow-and-relax lifestyle in a small city for a dream of a better salary or a brighter career in a big city. As the latest data, the sinking market contributes 68.4% of China's total population.
In top-tier cities, high-pay often comes with high-pressure and long-hour work, high living expenses, and a very likely mortgage of housing and car.
Small-town-young-generation simply enjoys their 9-to-5 less-stressful job with fairly lower pay. With the advantage of lower living expenses and lesser mortgage, those people become more active in realizing their lifestyle goals.
Young families are another feature of the sinking market. Again, it is a positive result from more stable jobs, more personal time, and a more relaxing and family-oriented lifestyle.
"She" economy – Brands, products, and services designed for female consumers
In 2020, a variety show "Sisters Who Make Waves" created a hot discussion around the group of 30+ independent females, and wakened many to express their self-value bravely in society.
More than 60% of them have a decent salary. Around 20% are single and enjoying their freedom. They invest in housing, car, and financial products carefully, however, "quality life" seems to be their top priority.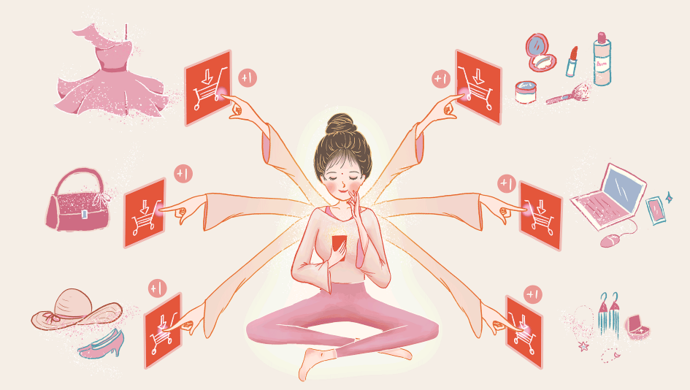 They spent 3.4 days on average per month on mobile apps specialized in luxury categories. Accessories, bags, skincare, clothing, and sunglasses are the top 5 luxury product categories.
22.6% prefer traveling abroad comparing to their peers (7.6%). The average travel times per year is 5.3.
Smart home appliance is another product category for those busy modern females. 40.1% actively search for the latest tech-products so that they can save more time for their families, social lives, and personal time.
Those married and with kids might spare a big part of their attention to the education for their kids and living standard for the whole family. They like researching and evaluating different brands. Overall value, uniqueness, and personalization are more important to them.
They might spoil their families, however, they apply the straight rules to themselves. Externally, they manage to stay young, energetic, and fit with various services and programs. Internally, many of them work hard on their next-level career by attending training courses or learning new skills.
Stay-at-home economy
The stay-at-home business, especially the services which can support the stay-at-home lifestyle, is not something unfamiliar. With the introduction and the development of the Internet, more teenagers and adults become the stay-at-home generation.
However, stay-at-home is no longer a term that is related to negative topics like Internet addition or the youth's lack of socializing capability.
2020's pandemic, unfortunately, became a big push behind the booming of the stay-at-home economy. It is no longer related to only online shopping, online entertainment, and gaming. People study, work, and keep their productivity from home.
Except for the general online shopping, fresh food, online pharmacy, and medical services, delivery services, online course of health management and fitness, and online education see an impressive increase.
Here, delivery services are interesting. We might think about goods delivery from Taobao or food delivery by Eleme (饿了吗). However, the Chinese consumers are changing their mind from accepting to embracing the idea of paying extra for someone to buy and deliver something for you.
More spare time turns to more screen time. This further boosts industries of online entertainment and social commerce (with influencer marketing).
As the report, the average time spent on general entertainment apps increases by 15% this year. Short videos, mobile gaming, and online streaming – 3 categories combined count for 90% of all time spent by Chinese Internet users. The average conversion rate of the Chinese KOL market increases by 3% in early spring this year.
Pet economy – brands, products, and service around domestic pets and of course, their owners
This is another rising market in the past few years in China. Pets are no longer the companion of the retired generation in China (even they are still). The more young generation, from college students to busy 9-to-5 office groups, is having at least one fluffy cute family member.
In the streets, you won't feel weird that a supposed baby-trolley just passed by, actually sit two small Chiwawa. The crowded neighborhood parks become the new fashion stage for pets' clothes and accessories. Pudding for dogs? That's common, did you know gelato for cats?
All in all, the pet industry is rolling because nowadays, Chinese consumers are caring more about their lifestyle. A lifestyle also includes the care and the love for their fluffy friends. In many cases, pets even become the most important spiritual "support".
Of course, the affection of something beautiful, functional, and cool never stops expanding to more other categories. The pet industry is one good example.
Many new pet products combines human-touch design from pet clothes to pet snacks. The owners are looking for the same value and quality such as healthy, functional improvement, (imagined) good taste, (imagined) good looking… you name it.
Technology is another popular element for the pet industry in China. Auto-feeding and auto-cleaning machine, and pet web-camera for the seamless "remote talk" between the owners and their pets are all popular items.
This is actually a good opportunity for many tech-savvy companies to take into consideration while looking for a new market in the world. Of course, we also remind any brand or company to take good consideration for your unique technology and intellectual property before entering the China market.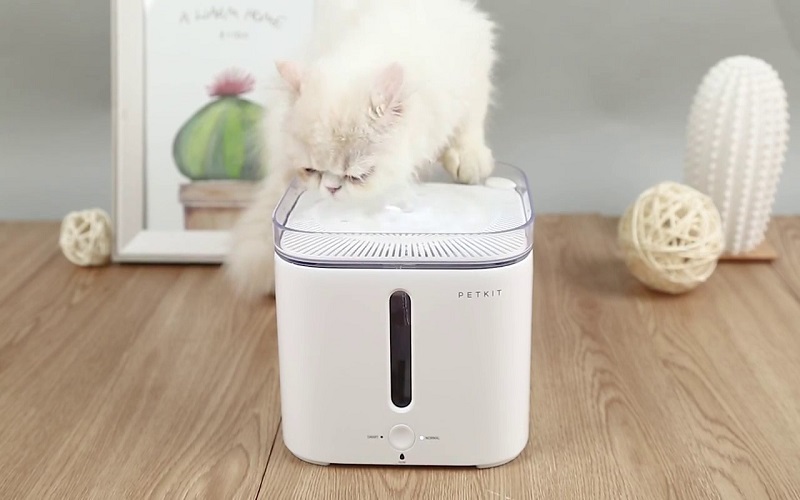 Yan Zhi – "The looking"
Yan Zhi, is actually the most easy-to-understand term for many China-outsiders. It means "the looking" which you can consider the design, marketing image, and branding. However, over the 20 years of inhuman-speed development, we comment that Chinese consumers are a bit spoiled.
Nowadays, they are extremely difficult and demanding consumers.
Good design is not enough, because there is too much good design in the market. A "good" design must have unique point, either from the local cultural aspect, or "imported" from outside. In many case, "weird" is no longer a negative word.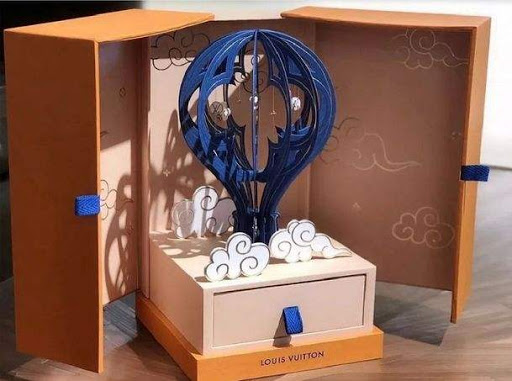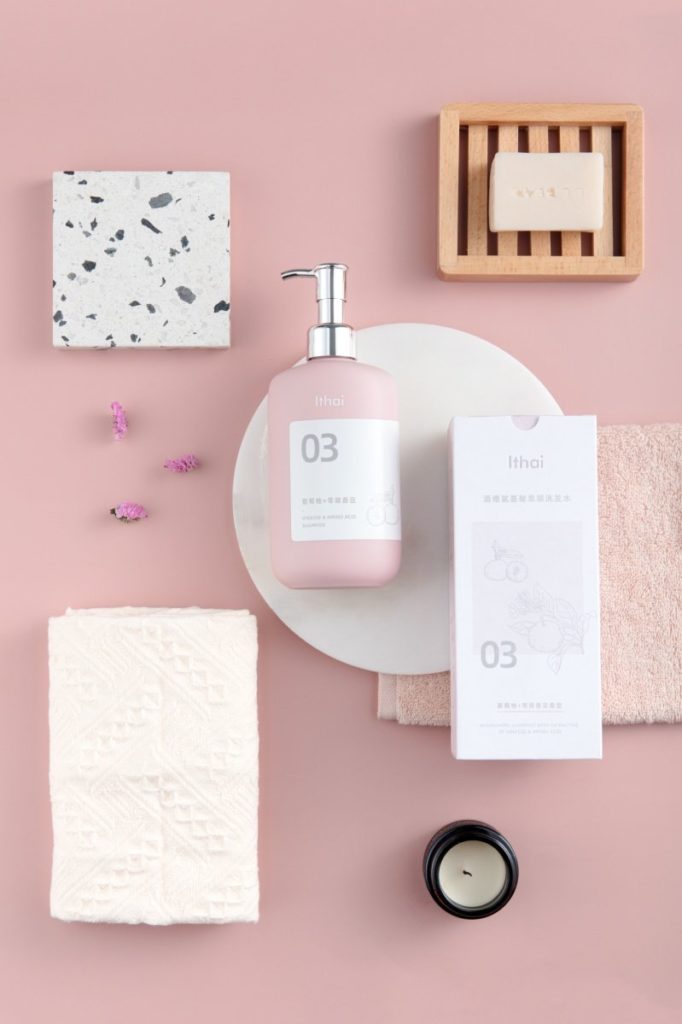 Yan Zhi is also one of the key success criteria for China's e-Commerce world. In many cases, we can narrow down this "Yan Zhi" as the perfect packaging and marketing. It creates a hot trend among Chinese social media platforms and therefore leads to a huge success in sales. However, it might be a one-time campaign which will be quickly replaced by other products very fast.
Talking about the design, again, many savvy design concepts are developed outside China. However, we suggest brands and companies consider a proper YanZhi-vs-Pricing strategy when playing this game.
Quan Ceng – It literally means segments, but in China, it has more meaning when combining with the verbs
We believe each marketer learned "segment/market segment" in their college time.
In China, segments are developed into a very niche field. For example, when Huawei launched its new smartphone with a strong camera function. Tech-savvy influencers and media are the priority partners for their social media marketing strategy. However, they also reached a large group of young female beauty and fashion influencers who are professional selfie-takers.
In many social media campaigns in China, many brands try to achieve "segment-break-through" to reach new client groups. The most traditional way is working with celebrities as brand ambassadors. However, the conversion rate might be too low comparing to the effort to recruit a top-tier celebrity.
Brand cross-over is on-trend now. We have seen successful campaigns by beauty and mobile game brands, perfume, and food brands, and even traditional medicine and fashion brands. More brand case study here.
---
To summarize, in this Chinese marketing terms 101, we have introduced 7 popular terms with the potential market and business opportunities. There are many opportunities in China but also challenges. If you think the Chinese language is the biggest barrier, we say that is the smallest obstacle. The most difficult part is to understand Chinese consumers and the always-changing market. And also, to adjust your marketing strategy and even a bit of product design or packaging so that you can stand out immediately. Change is the most common in China, and unfortunately, without change (mentally or physically), it will be difficult to win Chinese consumers.
---
Reference:
Chinese VC Firm Qiming Pours Money Into Smart Pet Products Developer PETKIT