The macroeconomics, the market, the consumer, and the company are changing rapidly in China. Even a hard year like 2020, didn't stop China from breaking new records. We foresee that the market trends and the new consumers will continue boosting the new businesses and influencing business strategies in 2021. We look into the reports about the food industry in China recently. Interestingly but not surprisingly, it shows the hottest trends and the insights for our 2021's business strategy. It is not only for those working in the food and beverage industry.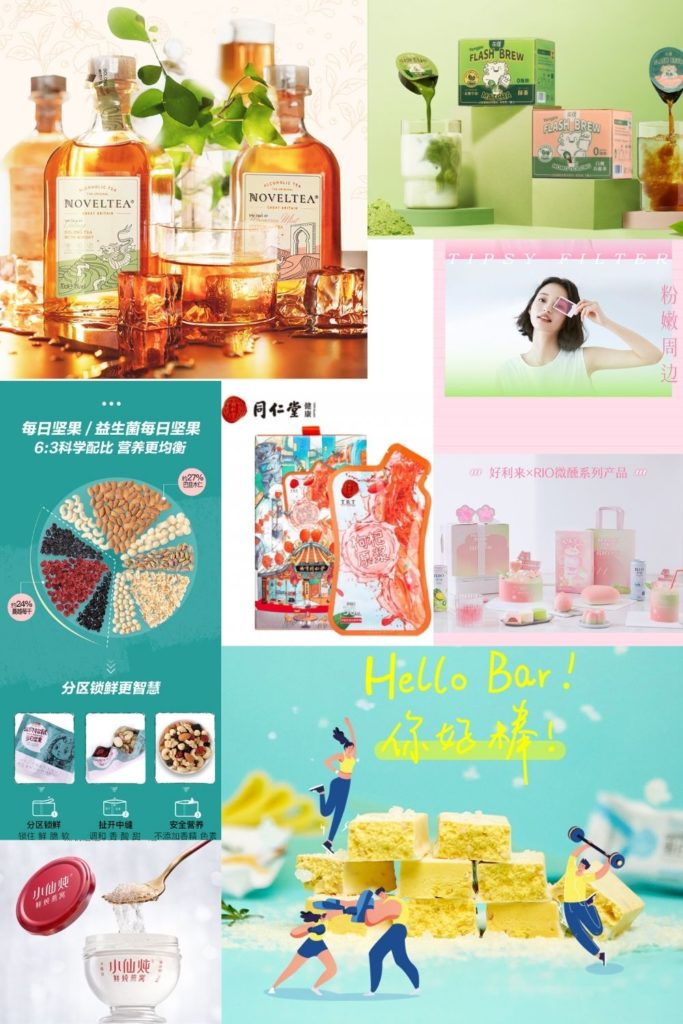 1. Millennia parents and their kids are pushing the children food industry in China
The first 90s turned to 30 in 2020 – Officially, the 90s and the Millennia generation are stepping into parenthood.
Most Millennia have high education with their independent opinion of quality living. They are the first generation and still the dominating consumers of the Internet and Ecommerce. Comparing to the last generation, they are more willing to pay for a premium lifestyle.
The kids of Millennia are born and grow up with the Internet. They have more opinions and the desire to showcase and realize their own values. In many young Chinese families, the kids are having more influence over their parents.
These two generations have crafted new demands toward the children's food industry. Safe and healthy is no longer enough. Consumers are looking for something functional and some products meeting the human demand physically and psychologically.
A brand for young families should consider:
enforcing the healthy ingredients and focusing on beneficiary nutrition like vitamins, fiber, good protein, meanwhile, looking into aspects like immunity care, brain care, digestion system health, oral health, and so on
developing the innovative packaging and product design to increase the entertaining and experience for both parents and kids
studying the kids entertaining trends to find out what is popular among the kids
2. Silver-hair generation are becoming younger, more energetic and active
The Internet is not only a game for young people. It is, and even more important, for the older generation. In China, you can call them "silver-hair generation". One of the recent hot topics is how they craft the industry in China.
They are active online, especially on the Chinese social media platforms. They are curious and open-minded to new products and services. Comparing to the busy working class, they are eager to enjoy and share their "younger" lifestyle with other people.
Health is still the base. However, the breakthrough requires creating a better user experience, to cater to emotional needs and communication.
Many reports pointed out the big potential of the silver-hair market in China. To prepare for it, what should we brainstorm about?
digging out the cultural value and emotional connection and applying it to your marketing strategy
a silver-hair "she" considers being young and beautiful as equally important as a silver-hair "he" thinks about being energetic and strong
working out a clearer user manual and easy packaging for your customers and you might consider the possibility of making your products portable and travel-friendly
tuning your products to be with less salt, less sugar, and less oil and rich in good nutrition like protein, calcium, iron, zinc, vitamins. Considering those common diseases of the older generation, for example, osteoporosis, cardiovascular diseases, bad vision, and memory
caring for the mental health of your customers and encouraging them to embrace a younger and energetic living attitude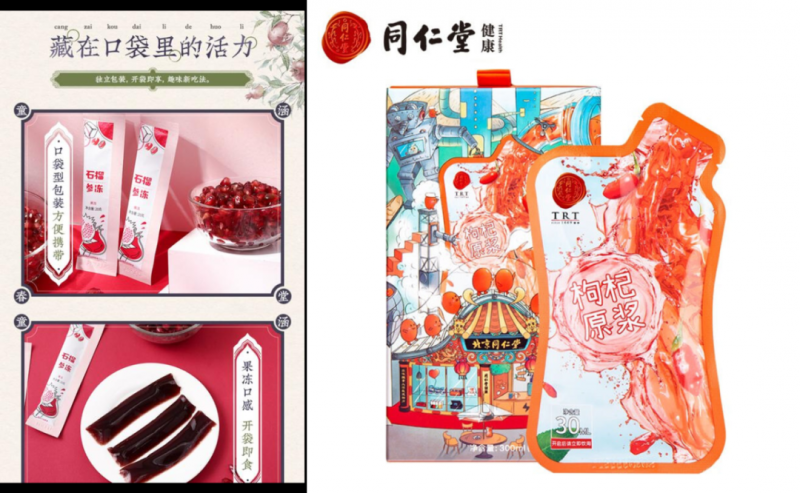 3. young generation loves being their home chef
The young generation in China is embracing the same global trend of a healthy and conscious diet. However, most young people in China live in highly-spinning city life while craving for "slow living".
"Enjoying a quality life with the least cost on time and energy" is their motor. This creates a food industry in China with technologies and innovations.
Smart kitchen electric devices are one of the best examples. As a record by JD, the total sales of small kitchenware increases 260% in the first half an hour during the 618 shopping festival in 2020. Sales of products like an oven and air fryer increase over 200%.
Brands should look into:
introducing innovative grain-based food with more healthy and functional features such as multi-grains, soy-based staple food, and quinoa. Low-carb, high-protein, high-fiber are popular features. Many young people pay great attention to fitness and digestion system health.
the easy-to-use sauce is the beloved product by the busy young generation. Meanwhile, user-friendly packaging like sprayable or squeezable products becomes popular.
frozen and ready-to-cook products are becoming a major role. The customers can store up them in the fridge and prepare their meals within a couple of minutes after a long day. Meanwhile, the taste will never be compromised.
the young generation loves instant food. Nowadays, it is no longer only Instant noodle. Instead, the brands are using healthier technology to upgrade instant food products, for example, non-fried noodles.
cooking and baking ingredients are making everyone a star chef. The demand for baking ingredients like biscuit crackers, cheese crackers, dried coconut powders, and matcha powders are on the trend.
small kitchen electric devices make cooking and baking easier and faster.
4. She loves drinking a glass every night
As Reportlinker, the market value of low-alcohol beverage in China would reach 10.2Bn Chinese Yuan (around USD$1.58Bn) in 2027. As the study on the "She-economics" and 90s consumers in China, female consumers are taking over the low-alcohol beverage market in China.
The female consumers treat the low-alcohol beverage as the way to release their stress and emotional burden without compromising the image of a modern, elegant, and independent female.
A few suggestions for the brands:
looking into the niche categories, you can meet many curious eyes. In the market, there are wine, fruit wine, rice wine, ready-to-drink cocktail, and more.
the customers are looking for something new and interesting. Bubbles and fruity taste are ladies' favorite. You can also consider new flavors and experiences with herbs, flowers, and fruits.
if health is for all consumers, Chinese female consumers ask for more. It needs to be healthy with less sugar and calories but more beneficiaries like beauty, stress-releasing, calming, and sleep-improving.
alcoholic beverages are always bonded with different environments. Restaurants and bars are the basics, but you can also consider something new like Girls' night, pajama party, weekend picnic, or brunch.
the packaging needs to be eye-catching for modern females. It requires a lot of design and the understanding of your customers. Also, the packaging can be bottled, but also tins, and even portable bags.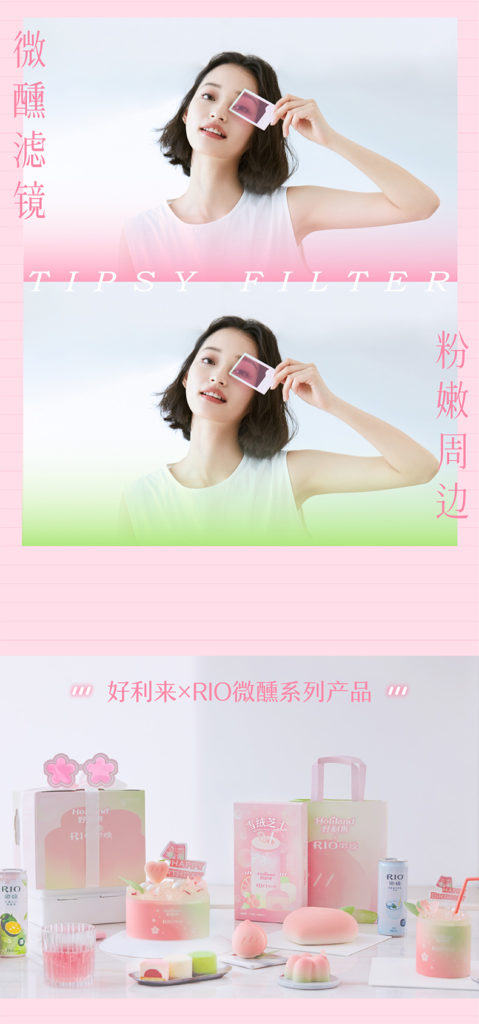 5. Dairy is important
Dairy products in China are not only milk and yogurt. Dairy-based beverages and ingredients are catching up.
The market can be divided into catering, snacks retail, baking and functional products. The hot trends of milktea and bakery in China boost the catering market a lot. The raw ingredients like cream, butter, cheese, and liquid cream are high in demand. Another interesting fact is about snacks retail. Cheese snacks category keeps an average increasin rate of 25%.
There are some opportunities:
dairy products are full of different nutrition. Even single nutrition can be used to create a new functional product, for example of whey protein.
more benefiting features can be developed, for example, DHA, iron, CLA from dairy products, or fermented probiotics for the immune system, weight management, and beauty.
portable and delicious dairy snacks are popular. It can be cheese snacks, frozen yogurt sticks, and more.
innovative combination with baking products, snacks, candies, and more.
dairy products are creatively combining with traditional Chinese cuisine in the most popular ways. In many hotpot restaurants, spicy hotpot soup comes with cheese and milk ingredients. Cheesy cream on top of refreshing ice tea or fresh juice becomes the heroes of the trendy milk tea industry in China. Many traditional Chinese desserts are embracing dairy products, for example, the famous steamed bum with floating egg yolk cream and cheesy mooncakes.
6. Chinese are crazy about snacking but now snacking must be healthy
We believe many of you have this impression of Chinese snacks while traveling on a train or even walking in the street. It is not a decent image indeed, but the Chinese are obsessing with snacking.
Snacking must be healthy nowadays. 82% of Chinese consumers are willing to pay more for healthy products. As CBNData, keywords like natural, multi-grained, sugar-free, and no-addition are hot labels in the snack products category.
However, being healthy is one thing. Good taste is another thing which can be more important. And this is the difficult part for many brands to work on.
So, how can we find a balance between health and taste?
you should source healthy ingredients and use new technology to produce healthier snacks. Examples can be superfood and production with less-addition.
turning snacks to functional food, and giving functional food the new face of snack. For example, many brands are adding healthy ingredients into irresistible snacks like candy, chocolate, and chips.
the consumers can enjoy more when you work on the consistency and texture. Think about the crispy chips and silky chocolate.
the sugar substitute is a big topic. The brands are not only working on a better sugar substitute for snacks, baking and dessert products. Adding salt to balance the overall taste is popular too.
some brands are developing new snacks with fusion ideas. By successfully integrating an uncommon flavor, the snack can create a unique experience in the market and potentially enjoy the privilege of the first-mover. The other trick is doing something extremely like every kid is fascinating about ear wax flavor bean in Harry Potter.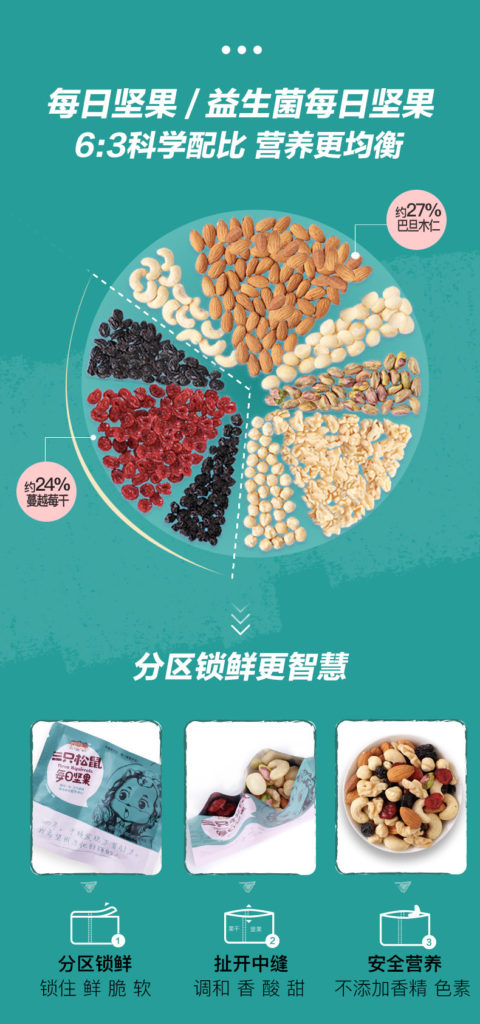 7. Travel the world on your tongue
In 2019, the important food value was USD$90.81Bn with an increased rate of 23.4%. The Ecommerce giants like Tmall and JD are consistently promoting and encouraging the development of the imported food industry in China.
2020's pandemic surely limits the Chinese from traveling abroad. However, their attention went back to the imported categories. Imported food is one of the popular categories.
As a foreign food (or general) brand, what can we do to catch the chance?
Chinese consumers are more open to popular western cuisine than ever before. Popular western dishes like cheese, pasta, pizza, and steak are reaching a bigger audience.
many Chinese food lovers are searching for more niche and original dining experience and food products. Southeast Asian cuisine and Mexican cuisine are on-trend. The consumers are willing to pay a higher price for the food shipped-directly-from-the-farm.
fusion is not only about the "conflict" between different cuisine, but also the unique experience created by different cultures. The Chinese consumers are expecting to see more bold experiments with traditional Chinese and others.
8. The new generation has more than 100 ways to drink tea
China's tea market has around USD$68.4Bn in value. Refreshing packaging, innovative flavors, and cool tea-drinking environments have successfully won China's young consumers.
Special design to cater to the young generation's lifestyle and to showcase the value and attitude of the youth is the meaning of the new Chinese tea.
Brands are working hard on:
outlining the tea-making technologies for their unique features. For example, fermented tea is famous for its health benefits.
there are more tea types than you can imagine. Tea is not just green tea, black tea, and white tea. It can be herbal, floral tea, grain tea, spice tea. A few more strange types are chestnut tea, pumpkin tea, etc.
different tea works differently in a day. Brands have special tea for those who stay late for work. There is also special tea for people to keep their mind fresh in the offices.
more functional nutrition of tea is explained to the consumers for example anti-oxidation.
traditional tea goes into the cool beverage industry. It walks with fruit juice, milk, coffee, and sparkling beverages. The way of making a cup of tea is changed from tea leaves and tea bags to instant tea and more.
brands are investing in tea culture as well. On one side, tea is becoming a daily beverage for social time, just like coffee and wine. On the other side, the traditional tea culture and oriental tea art are being promoted.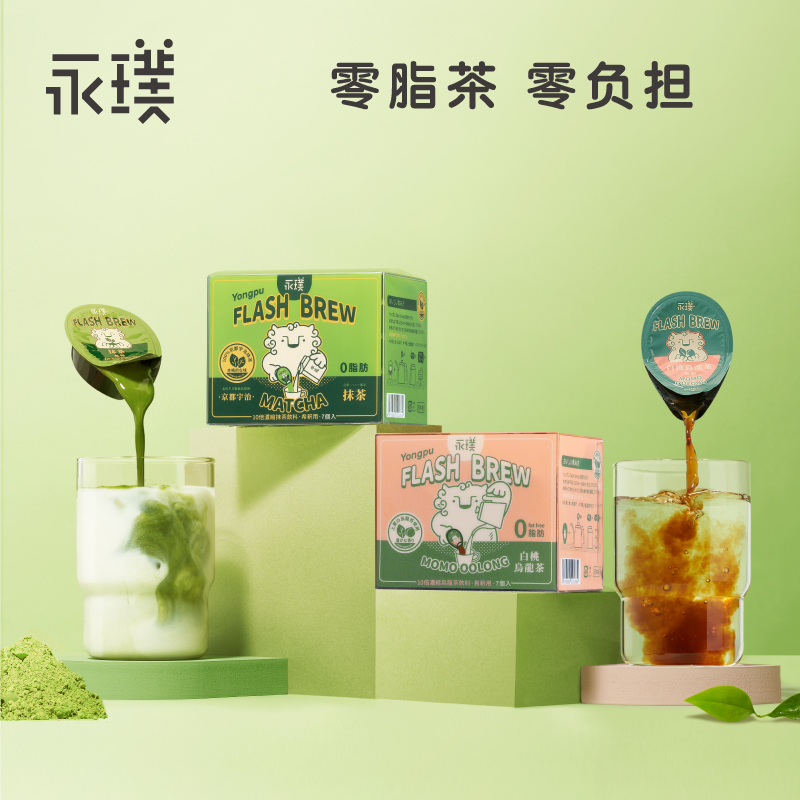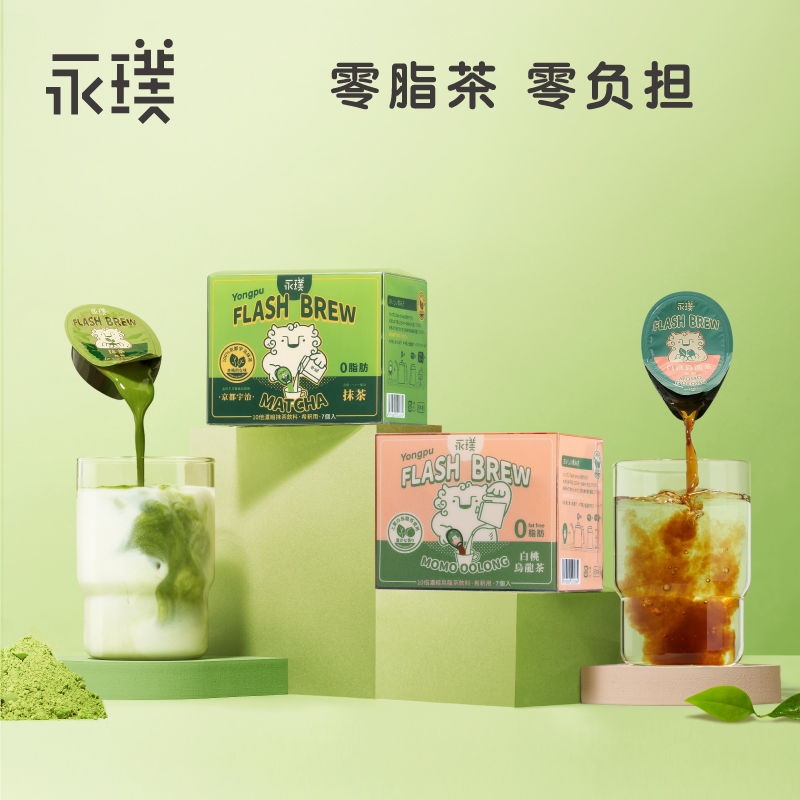 9. Let's talk about protein
Protein is no longer a topic for professional sports players. The demand for good protein has increased 20% globally in the past 5 years. In China, with the continuous increasing attention on health, protein is becoming a star.
There are many potential opportunities with protein:
in China, dairy products and dairy-based snack products are lack high-protein features. This is a potential market.
it is not just protein, but good protein. Meat, seafood, and egg products with good protein have potential.
plant-based protein is popular with the trend of green life. Plant-based products, vegetarian and vegan-friendly products are the next big things.
protein is not only about dairy products. It can be developed into other food and beverage products, for example, coffee, healthy snacks, and baking products.
protein comes in different types, so it can be developed for different consumer groups. It can be for kids, the older generation, females, and fitness people.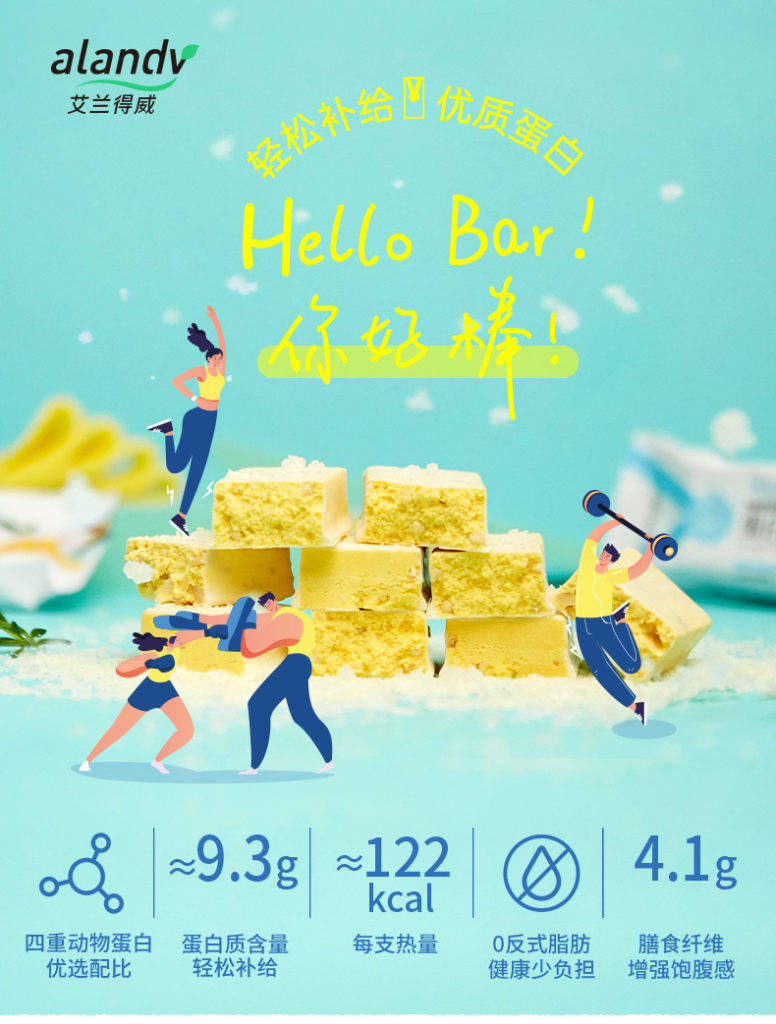 10. There will be more probiotics products in the market
The probiotics market in China increases 15% every year and it could reach USD$13.93Bn in 2022. 74% of Chinese consumers recognize the benefits of probiotics.
With the development of food technology, yogurt is not the only source of probiotics.
This opens up many more chances for the food industry in China:
if there is more than one source of probiotics, brands shall look into the potential market from other probiotics-rich products such as fruit juice, plant-based milk, kimchi, and healthy vinegar drink. Probiotics come in the form of powder products as well. Therefore, brands are trying flavored-water drinks, healthy snacks, breakfast cereals, chocolate and candies, and even instant noodles.
probiotics have not only benefits to our digestion system. More functional benefits are being discovered over time, and this helps brands to target new consumer groups and to define new marketing strategies.
11. The young generation believes in the medicine-food concept
Food is the most natural medicine for human bodies. This is a very ancient and traditional concept in Chinese traditional medicine. And now, more Chinese young generation starts to apply this concept into their healthy lifestyle.
Medical-food, in short, can be a superfood, functional herb, and other traditional food with medical functions. In western cuisine, there are chia seeds, avocado, and so on. In Asia, there are goji and many more.
According to CBNData, the online sales of traditional medicine-food products have increased by 20% in the past 2 years, and the 90s show the major buying power.
How can a brand react to this rising demand in China?
we shall understand why and when the consumers request such a product. Does he want to be healthy when his job requests him to dine out frequently? Does she want to take good care of her skin and body while she often works till mid-night?
brands shouldn't limit themselves to one category. Medicine-food is only an ingredient. Why not show it as a snack, beverage, in a bakery, and a restaurant?
we shall study well the functional benefits of the medicine-food so that we can introduce it into the right consumer group for their specific need.
superfood is still a fairly new concept. There will be more to be introduced to Chinese consumers.
12. Grains are trying to leave the traditional breakfast table
Grain-based products are always connecting with breakfast. The most common types are cereal, granola, oats, and others. Grains are naturally rich in nutrition and benefit humans in many different ways. This is also why grains are transforming into various formats now in China. It is not only on the breakfast table.
The top feature of healthy, grain-based products is getting into snacks and beverage categories.
However, there should be more:
there are many types of grain and many of them are in the category of superfood. Brands should keep an eye on those next-super-food types.
multi-grains and grains in a raw format offer more benefits. Brands shall consider a few rawer format such as grain fiber, grain bran, etc.
grains have more potential than we have already discovered. For many food brands and companies, we believe continuous research is also the key to long-term success.
grain has the function of providing energy, nutrition, fiber, and makes you feel full. So, it is developed into a beverage, snacks, dairy drink categories. And we would expect to see it more in other forms.
---
To summarise, the development of Ecommerce and social media in China will be still strong. Brands in China are taking more energy to listen to their customers, gather feedback from the market, and make their business strategies without being left behind. Food and Beverage is a big category in China. Therefore, the trends and insights we have seen from it can be applied to many other business categories. In the next few years, the young generation, the modern working class, and the silver-hair generation will be still the main consumer groups. Innovation in technology, design, user experience is the key to all kinds of products and services.
---
Reference:
2021 Foodaily Annual Business Hotspots