10 years ago, WeChat was born with a small team inside the Tencent group in China. The head, Zhang Xiao Long (Allen Zhang), didn't give WeChat a definition as a social media, but just a tool. So, what is WeChat? How to craft your business strategy around WeChat social media functions? We think Zhang had shared the secrets with us 10 years ago.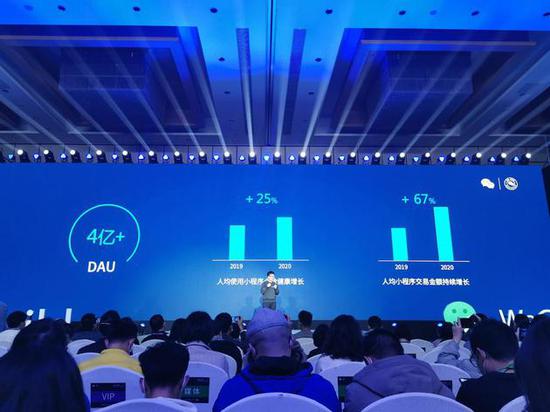 Two days ago, WeChat just held its yearly tec-forum. It wasn't a normal one. It was the one to mark the 10th anniversary of WeChat in China. Also, people expected what are the new things WeChat would offer after a hard year like 2020.
If this is the first time for you to hear about WeChat, let's have a quick look at some data below:
Until 19 January 2021, every day
WeChat has 1.09Bn active users;
330Mn users make a video call on WeChat;
780Mn users enter "Moments", a feed function for the users to view and share personal activities (similar to Facebook feeds);
120Mn users actively post in "Moments";
360Mn WeChat users read articles published by WeChat official accounts
400Mn users open up WeChat mini-program
There are a lot of impressive usage data about WeChat Pay, WeChat for Enterprise, WeChat Read, and more. Many friends who are currently living or have been in China told us, "I don't know what wallet and credit card are for in China, but my WeChat account on my smartphone."
Zhang also shared something interesting:
More users are setting their updates in "Moments" to be reviewable only for the last 3 days. WeChat estimates this number to be more than 200Mn.
Zhang not only shared WeChat's important to-dos in 2021 but also repeated and emphasized the core values of WeChat. Those two values were not changed since 2011.
They are the connection and simplicity.
The connection forms the base of WeChat social media functions
WeChat is the first platform to connect the Chinese, not only digitally but also physically.
In one of our open classes about China social media and WeChat, we have shared a very interesting video by New York Times.
WeChat is like WhatsApp to ease communication on a multiple-to-multiple level.
However, WeChat connects not only individuals. It integrates the companies, service providers, and even public facilities and governments. With WeChat Pay, the Chinese "live" on WeChat.
Interestingly, it seems that the social sharing feature is comparably weaker.
But, is that true?
Surely not.
Connection of WeChat means private traffic and community
When talking about WeChat social media marketing, we often mention the concept of private traffic and community.
Private traffic is on the opposite side of public traffic. On Facebook, we like, comment, share on a brand's public page. This contributes to public traffic. Still, on Facebook, any activities we do in a private group contribute to private traffic.
However, on WeChat, the Chinese marketer is managing the precious private traffic in a more personal approach. They create a small community. WeChat allows a maximum of 500 users in a private chat group. So, the marketers make multiple groups according to the customer segments. They run campaigns not only publicly, but also make sure a touch-point on an individual level. It requires a huge amount of human resources and managing skills.
This is only one side of WeChat social media marketing in terms of private traffic.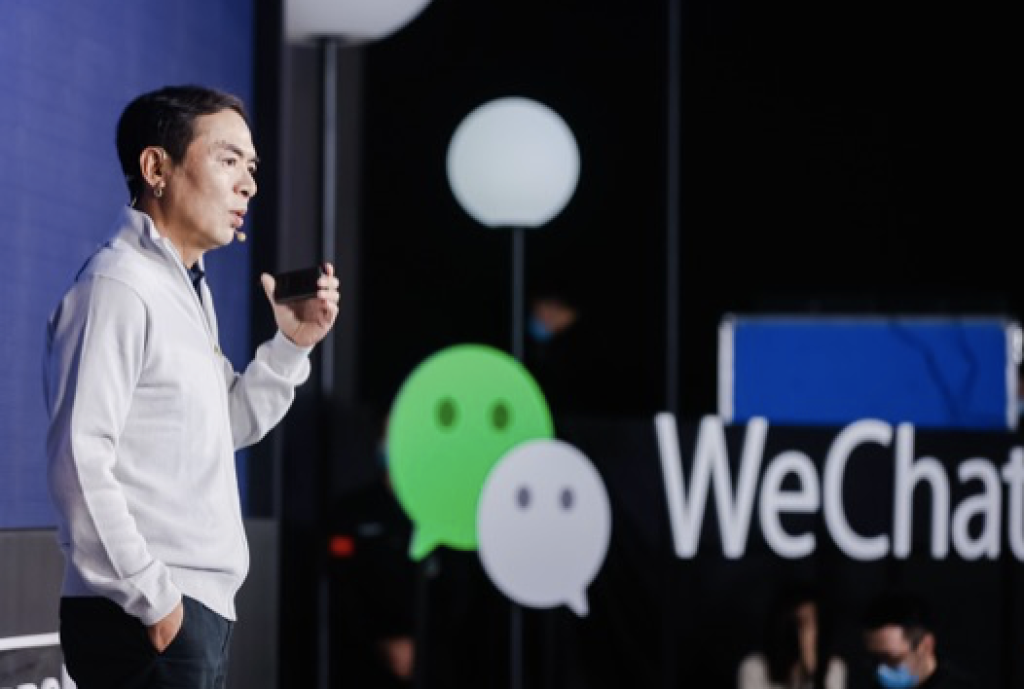 "WeChat is a small and beautiful product. It will not become a slave of numbers."

– Zhang Xiao Long (Allen Zhang), "Father of WeChat"
Simplicity is how WeChat becomes the No.1 in China
"Even WeChat becomes such a product with billions of users, I still hope it is a small and beautiful product. It has its soul, its beauty, its innovation, and its concept. It will not become a slave of numbers." – Zhang Xiao Long, Developer of WeChat ("Father of WeChat")
Zhang's concept of simple design is not only for easy use. On a deeper level, he is putting the user experience ahead of commercial value.
There is a very simple example. Weibo and Xiaohongshu (RED) are other big Chinese social media platforms with a combined 240Mn daily active users. Commercial advertisement is almost everywhere in the apps from the open-app full-screen ads to paid ads in the feeds. However, WeChat users are seldom "disturbed" by the commercial ads.
So, you might ask, as a foreign brand, how can I leverage WeChat to do business in China in 2021?
Zhang announced 6 big directions which we consider, Mini-program, WeChat for Enterprise, Search, and potentially Video Account are the four most valuable ones.
Mini-program
Mini-program is an app-inside-an-app function to offer flexibility to many business needs. For example, many foreign brands enter China market with a WeChat mini-program equipped with e-commerce and membership functions. WeChat provides the whole ecosystem for the brand to acquire a customer and convert the sales. Comparing to the e-commerce giants like Tmall and JD in China, the cost of running a WeChat mini-program is much friendlier. Of course, Mini-program can offer more. In China, it is largely used to deliver public services.
WeChat for Enterprise/Business
WeChat for Enterprise is not only helping the companies fasten their digitalization but also plays a role as your CRM system. For example, WeChat allows the enterprise to have a group of up to 500 client users. The group manager can welcome new customers, launch new products, send a notice about campaigns, and so on.
Search function
Search is a basic function of WeChat. The number of its daily active users has reached 500Mn recently. This means the Chinese are forming up a habit of using WeChat as a search engine. In 2021, the search function will be more user-friendly with image-searching, tag-searching, etc. The WeChat team also emphasized the concept of "People Rank" for the searching result. Comparing to Google's Page Rank, WeChat puts the focus again on the user experience.
Video Account for short video and Zhibo
Last but not least, Video Account is WeChat's biggest move since 2020. We surely see WeChat's eagerness to catch the trend of short video and Zhibo (live streaming). However, we know this function is not open to the WeChat overseas official accounts registered by the foreign companies. Besides, Zhibo and video-format content request more localization which we reserve our opinion at this moment.
---
To summarise, as a foreign brand or company, keeping your brand image in China often means landing on one of the most powerful and influential social media platforms. Most likely, it is WeChat. However, WeChat is very different from other platforms outside and inside China. Before crafting your WeChat strategy, it is always better to understand what WeChat offers and what they want to achieve. Are they really standing on your side, or the side of their users, or maybe both?
---
Reference:
WeChat Stories by China Internet Watch
Zhang Xiao Long: 10 years about WeChat as a product
2021 What has WeChat done for us in the past 10 years?
The 18 important things Zhang Xiao Long has covered in this year's WeChat Forum